Camberley Reel Club

Home Page
Hilda Wilson 1921 – 2017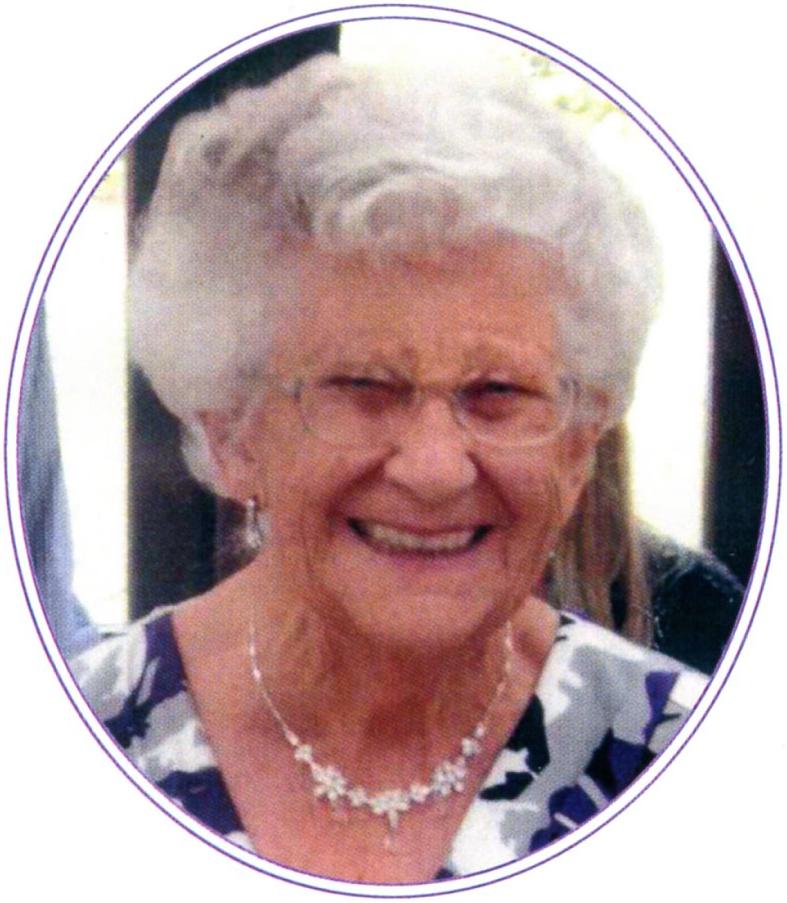 I met Hilda for the first time in 1983 as the deputy instructor at Sevenoaks Reel Club where her spirited and friendly instruction provided my first introduction to the mysteries of Scottish Country Dancing.
Two years later I moved to Camberley for a change of job, and shortly afterwards Hilda also decided to move from the Sevenoaks area to Knaphill, to be close to her family. She investigated joining the Guildford club, but settled on Camberley where she quickly became a stalwart of the club including a long stint as Treasurer.
In her younger days Hilda was a member of the Women's League of Health and Beauty, and throughout her dancing days she maintained both excellent technique and a degree of flexibility that some of us half her age struggled to match, as she (quite proudly) demonstrated one evening at St Andrews Summer School. Her sense of fun was always to the fore and I have an abiding memory of her slipping out of my grasp and gently pirouetting away into the hedge during an afternoon dancing in the grounds of Loseley Park. Fortunately nothing was dented and she came up smiling!
Hilda loved to knit, and with Jessie Adams and Teresa Champion was responsible for many a knitted figurine now living at dancing clubs or with friends who were fortunate enough to receive them. She took up embroidery later in life and produced many beautiful pieces. She was devoted to her family and immensely proud when great-grandchildren started to come along, and delighted that one of them shared her own birthday on 4th October. A committed volunteer to good causes, she was still volunteering at Brockhill Sheltered Housing where she spent her final years, up until last year.
Hilda had to give up dancing in her later years but she retained a keen interest in dancers and dancing, and loved to hear about members of the club who she always remembered with fondness.
Hilda passed away aged 95 on 13th January 2017 and will be very much missed.
Sue Wood
Camberley Reel Club is a Scottish Country Dancing club which meets at 8 p.m. on Tuesdays from September to May at St. Paul's Church Hall, Church Hill, Camberley, Surrey.
On Tuesday evenings we organise a mix of instruction, social dancing, and party events where we replace our normal half time cuppa with a 'bring a plate' buffet. We host a Spring Ball, a Charity Dance and a Burns' Night each year.
The address of this website is www.camberleyreelclub.org.uk.
About the club
Forthcoming events
Other information
Contacts

Did you know…? "On looking at a Scottish Country Dance, the first thing that should be noticed is the expression of happy enjoyment on the faces and in the movements of the dancers. After all, dancing is a joyous thing and must never become so drilled and detailed as to lose the natural social spirit, which should be aroused in the dancers by the lively movements of these national dances and the stimulus of their Scottish music."
Jean C. Milligan 'Won't you Join the Dance'
Site Updated 22nd August 2017